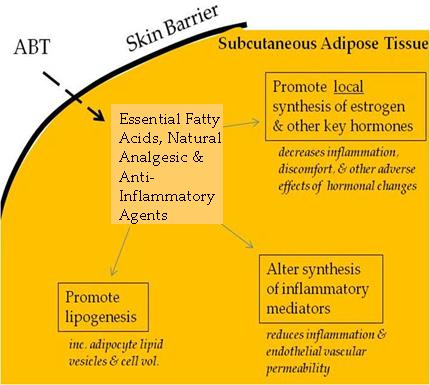 The vast majority of women will be a victim of hormonal-related breast discomfort at some point in their lives. For many women this discomfort is far more than a mere inconvenience.
Topically applied Advanced Breast Therapy Cream (US Pat. 6,631,806) was designed for ameliorating discomfort due to cyclic mastaglia as well as other hormonally-associated breast conditions (ex: pre/post menopausal pain & swelling). Safe, effective, easy to use.
In an in-house study,  over 80% of women with menstrual-related discomfort/tenderness (including women with fibrocystic breasts) had 100% alleviation of discomfort while the rest had at least 75% improvement.